David Brosseau - Keller Williams Realty
David Brosseau
Canadian Regional Director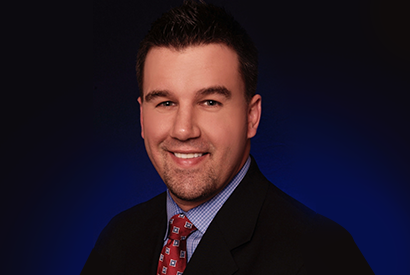 Completing 10 years with Keller Williams in 2018, David Brosseau has taken on the mantle of regional director for Canada. In his role, David is responsible for leading 3,000 Keller Williams associates in 28 offices across the country toward sustainable business growth, as well as recruiting top talent to the region.
Coming up through the ranks at KW, the Canadian native is a passionate leader energized by the idea of visiting every market center in his home country. David's unwavering dedication to developing others was displayed during his role as team leader, where he helped agents in the St. Louis Southwest market center experience new levels of profitability. Currently an OP of that office as well as St. Louis – Kirkwood, David credits his family, leaders at Keller Williams, and sports coaches for inspiring him to dream big and stay on the path.
His background in professional hockey (including five years affiliated with the NY Rangers of the NHL) has shaped him into a stellar team player and fueled his desire to win. His long-term goal is for KW Canada to be named the number one real estate company in agent count, closed units, and closed sales volume - the real estate Triple Crown. With David's meticulous planning and grit, this goal isn't far from reach.
Favorite Quote:
"There may be people who have more talent than you, but there's no excuse for anyone to work harder than you do - and I believe that."
- Derek Jeter