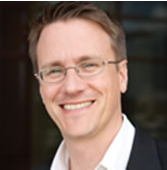 David Osborn
Canadian Operating Principal
David Osborn was raised in Europe and educated in Great Britain. Selected as a National Merit Scholar, he attended the University of Texas and graduated with an economics degree.
He began opening and operating real estate franchises in the mid-1990s and in 1996, Osborn was a member of the No. 1 national sales team for Keller Williams Realty. His ownership of and leadership at the Keller Williams Texas – North and New Mexico Region in 1997 proved successful such that by 2001 it was the top performing region in the company.
Aside from being regional operating principal of Canada, David is regional operating principal of Arkansas Memphis and operating principal of four market centres in North Texas and New Mexico, with his Texas – North and New Mexico Region consistently ranking in the top two regions in the Keller Williams Realty system. David is involved in real estate activities from Los Angeles, Calif., to Tampa Bay, Fla., and in between. He is a co-owner of multiple real estate opportunities in more than 15 states in the United States and also in Canada. He is a lead partner in more than 25 business entities.

Diane Mitchell
Canadian Director
As the Co-Director of Keller Williams Canada, Diane's focus is on "Building Careers Worth Having, Businesses Worth Owning and Lives Worth Living" - working with leaders on the ground to deliver the Keller Williams model of Productivity, Profitability, Growth and Culture. Diane is also the Operating Principal of the Toronto Beach/Riverdale and Barrie Market Centres in Ontario.
In 2007 when Diane joined Keller Williams with her husband Tom, they brought with them one of the top-performing real estate teams in Canada. The Mitchells have over 28 years of real estate experience and have consistently ranked in the Top 10 Teams of Keller Williams across Canada and are proud to have helped over 3,100 families.
Believing "success is a journey, not a destination" Diane has grown from positions in the financial industry to a trainer, teacher, business mentor and inspiration to all those who work with her. Diane is passionate about her role in the KW organization and excited to be part of their growth and success as they expand across Canada.
On a personal note, giving back to both local and international communities is very important to Diane. This dedication to community involvement awarded her with the Woman of the Year Award through several anonymous nominations, applauding her for organizing and raising money for Breast Cancer in several signature "Bid for the Cure" events. Her contribution to her local church also provides a welcome strength and renewal to her spirit and enthusiasm for life allowing her to keep encouraging others.
Diane's personal passions include reading, fitness and spending as much time with family and friends as she can while exploring new places. Diane lives in Newmarket, Ontario with her husband, Tom, and three wonderful children, one of whom has recently blessed them with their first grandchild, Jack.

Heather Prentice
Canadian Operations Manager
Joining the Regional Team in January of 2014, Heather is a graduate of The University of Western Ontario, specializing in Finance and Administration. She has over five years of experience in a managerial role and enjoys creating solutions through problem-solving and analysis.
Heather's duties include daily operations, supporting the Canadian Directors, communications interface with all offices and leadership within the Canadian Region as well as coordinating all Keller Williams Master Faculty events across Canada.
Heather is honoured to be part of the Regional Team and looks forward to all the challenges and opportunities that arise as Keller Williams continues to grow across Canada.

Jeannette Seguin
Regional Market Centre Administrator
We are very pleased to announce that Jeannette Seguin has joined Keller Williams Canada as the Regional Market Centre Administrator. Jeannette will be an integral member of the Region providing key support to Market Centres in Canada.
Jeannette brings over 30 years of Real Estate experience with more than 20 involved in direct office management. Familiar with all aspects of daily real estate business operations, she is exceptionally organized, very precise and has great attention to detail. Jeannette will be a welcome addition to the KW Canada family.

Darlene Smith
Canadian Market Centre Angel
Darlene was born in Portage la Prairie, Manitoba Canada and moved to Ontario in 1965. She moved to Toronto and met her husband Stuart in 1986. They have two beautiful daughters, Caitlin, 24 yrs old and Melodie, 21 yrs old.
She moved to Syracuse, NY in 1992 when her husband was relocated with his job. In 2001 he took a job with a competitor and they moved to Newport News, Virginia. After 10 short months they laid him off and his former employer in Syracuse rehired him to help run their plant in Lenexa, KS.
Looking for homes online they found the Johns Family Team of Keller Williams who helped them buy a house. Shortly after moving, Judy Johns, the OP for the Overland Park Keller Williams MC139 offered Darlene a job as the bookkeeper for Judy and her team. Two years later she was hired as MCA.
In 2006 Darlene and her family were relocated back to Syracuse, NY just in time for the Keller Williams office MC703 to open, and she was hired as the MCA there. She also helped launch the Albany, Saratoga Springs and Rochester market centers and has filled in for the Buffalo MCA for 4 months on weekends.
Darlene joined the Angel division in June, 2008 and supports the 25 market centres in Northern California/Hawaii as well as the Canadian market centres. She says she absolutely loves her job as MCA and Angel and is so thankful for calling the Johns Family Team in 2002!